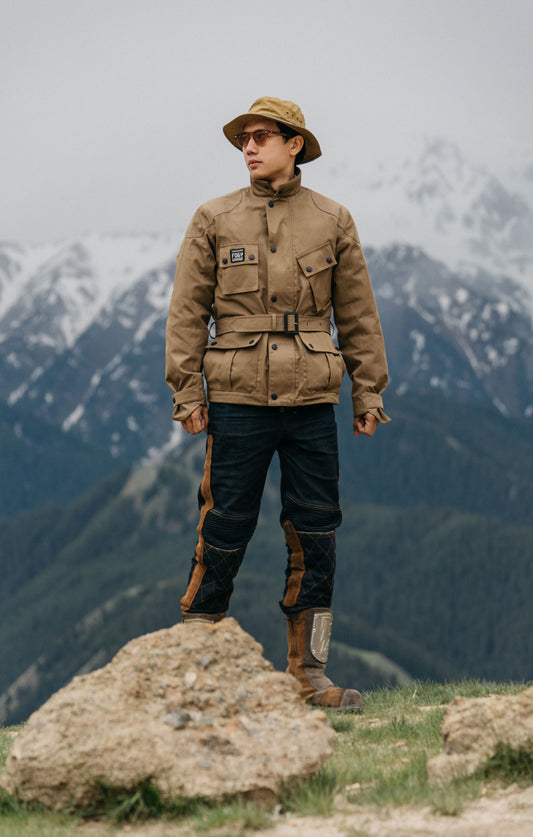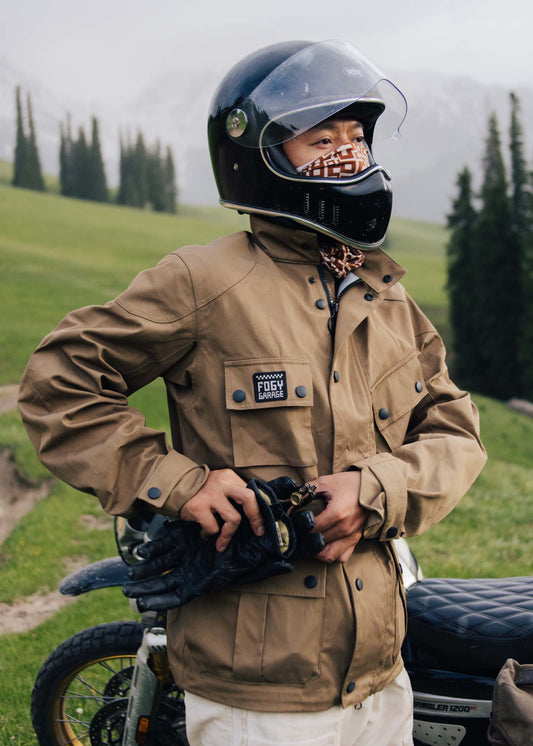 Regular price
$336.00 USD
Sale price
$336.00 USD
Regular price
$396.00 USD
Unit price
per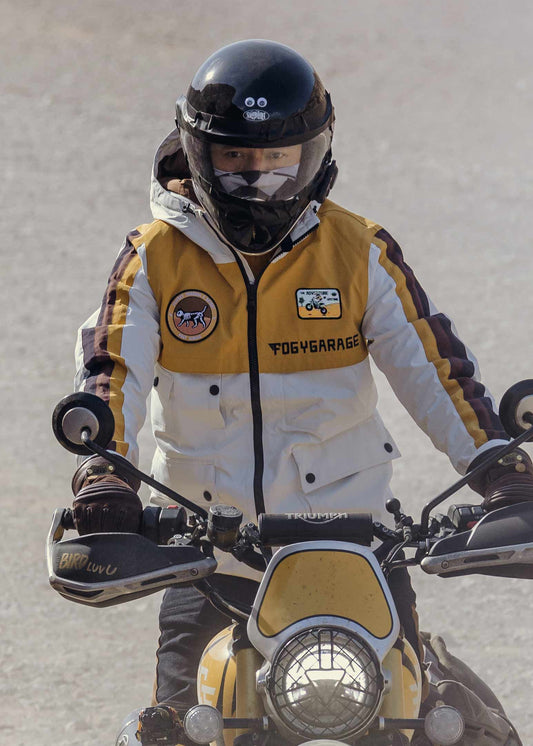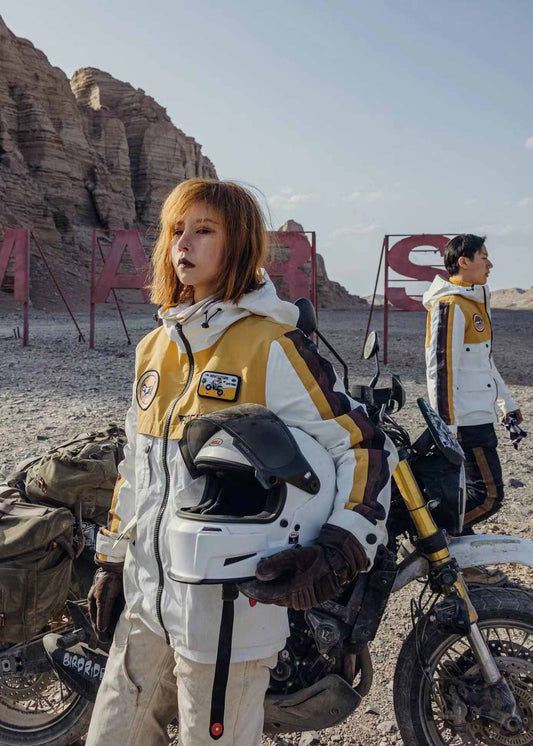 Regular price
$336.00 USD
Sale price
$336.00 USD
Regular price
$420.00 USD
Unit price
per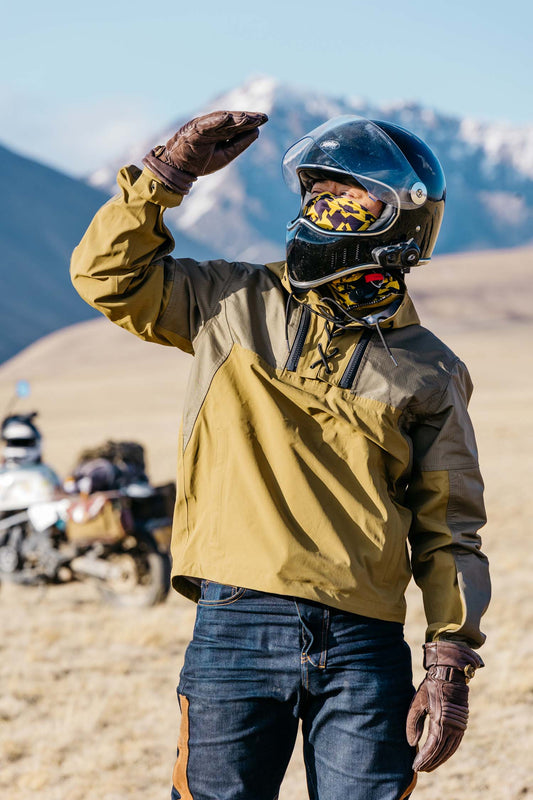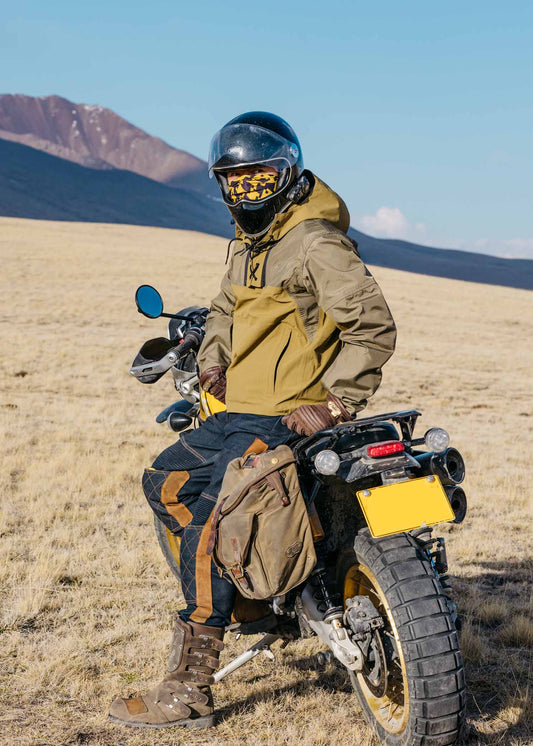 Regular price
$256.00 USD
Sale price
$256.00 USD
Regular price
$320.00 USD
Unit price
per
Best Seller
Regular price
$165.50 USD
Sale price
$165.50 USD
Regular price
$195.00 USD
Unit price
per
OUR STORY
It all started from here:
One Hundred Thousand Mountains. From the city to the original mountain forest, we rode motorcycles from the concrete road to the mountain road and worked hard to move forward. It all makes us want to create high-quality, durable items that withstand harsh environments.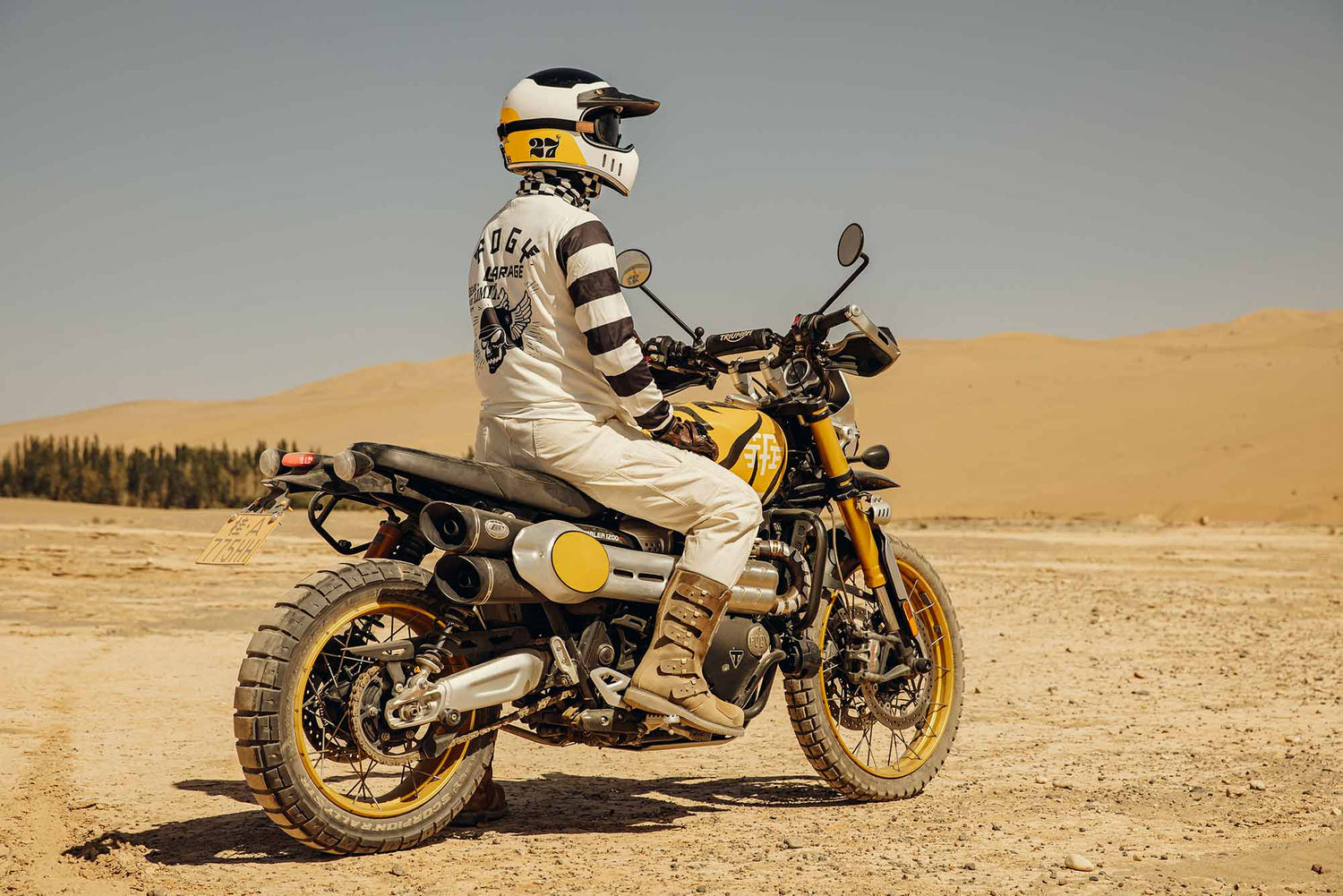 OUR ORIGINAL DESIGN
We use new technological materials combined with traditional leather and fabric to produce riding equipment with a FOGY-style appearance suitable for any kind of severe weather.

Over the years, we have traveled in Tibetan Plateau and Taklamakan Desert on classic motorcycles while testing our products.
Let customers speak for us
Let customers speak for us
Nice looking and lightweight
Nice looking shirt but it fits small
Nice fitting sweater
I can see where this sweater would appeal to younger people but an older man like myself can also make it look good too.
Perfect match
I am thoroughly impressed by this quality bag. It matches the leather on my bike perfectly, and has enough room for everything I want to haul around - and then some.
Also, for anyone who already owns the SW Motech mounting brackets, the Fogy Garage conversion accessories work perfectly. Don't give switching over a second thought - the bag mounts securely and stays put on the road.
Hello from Baveria
Today my sweater ( in German "Pulli" or Pullover" ) is comming. very short delivery from Honkong to Munich, Perfekt
The Sweater is great, looks like fantastic. Heavy Quality.
i come back 👍😊
another great sweater
I was so happy with the yellow Yamaga sweater that I then ordered the red one! It's as good, the red is a bit more subtle than the bright yellow so can be worn on more occasions
MYRENZ 106691 MassimilianoMoretti
bello
ho ricevuto l'articolo, ben confezionato e ha soddisfatto le mie aspettative, ottimo.
Top notch quality
Awesome design and quality 100% recommended.
Not good !!
These gloves are tiny !! I bought a large and couldn't get my my hand in them at all ! I had to give them to my wife . Obviously made in China . Not impressed at all . You asked , I'm giving you my honest feedback
TIGHT Gloves
I bought XL and then 2XL and have serious problems getting my paws into the 2XL once I got my hand into the XL the glove fit great so I figured 2XL would do it but basically its hard to get my hand into them and now the glove is a bit large, I wish the openings stretched more. now I have $300 plus into gloves that are a pain in the WRIST??
Excellent Product
I just recently received mine. This pair of gloves does not disappoint. These are excellent and beautifully crafted gloves. They fit perfectly, true to size - just follow the sizing chart. The delivery is long but it's worth the wait. I highly recommend these gloves.
Great Visor
It goes on my retro helmet easily and keeps the wind from eyes. It looks cool too.
gloves
A bit tight with the fasteners also hard to fit, even though I got a XXL. I'm hoping that with use, the gloves will soften even more and stretch. All up, great product.
Haven't received them yet